DECO 22# Lift Sidemount Wing
The wing is designed for the minimalistic diver typcially diving in warm water with aluminum cylinders,
Shop Now
Just the wing!
If you already have an OPV, elbow assembly, corrugated hose and power inflator you can purchase the wing by itself.
Skelton Harness 1
Standard harness that is designed for the DECO wing.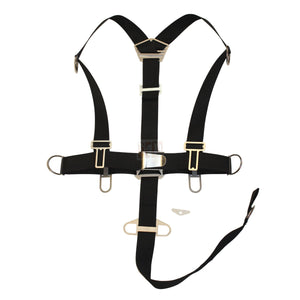 Skeleton Harness 2
Similar harness to the Skeleton 1, but chest straps are connected down the front of the chest.
Add customer reviews and testimonials to showcase your store's happy customers.

Author's name
Add customer reviews and testimonials to showcase your store's happy customers.

Author's name
Add customer reviews and testimonials to showcase your store's happy customers.

Author's name